What We Love About APsystems Microinverters
The APsystems microinverter solution is a top choice for maximizing solar energy production, simplifying system design and maintenance, and improving safety for both installers and array owners. And now, there's an installer rebate loyalty program for new and existing APsystems installers valid from August 1st through October 31st.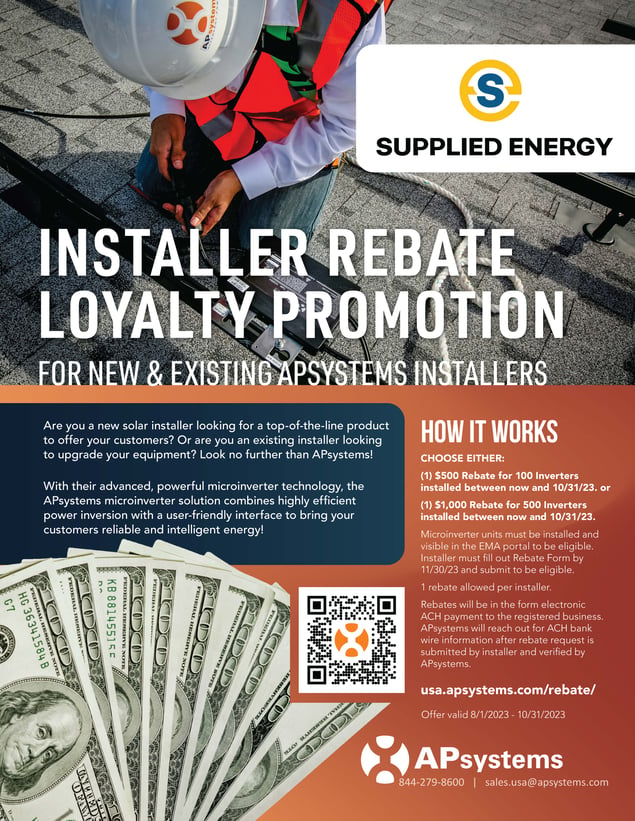 What Makes APsystems Different?
Customer Support
This is a strong theme from manufacturers we purchase from. Because we value customer support so much, that's what we look for in the products we offer. Before installation, APsystems offers many resources covering their products, like training, videos, and a robust document library. After installation, APsystems has a customer support team available to assist distributors, installers, and homeowners with their products. It's as simple as filling out a form online and receiving a case number to get things started. Installers can easily monitor all the systems they've installed using APsystems Energy Monitoring and Analysis (EMA) System and owners are given access to their system that way, as well.
cost savings
The price per watt (PPW) drops as the system size increases. When compared to competitors, we've seen owners save as much as $6,000 by using APsystems. APsystems designed their microinverters to truly work from sunup to sundown with a wide voltage range, so owners can maximize their solar potential and generate more solar energy. When fully utilized, APsystems enables installers to install faster and generate more profit. Clearly, there are wins for both installers and owners.
Warranty Options
All APsystems products go through rigorous factory testing, evaluation, and field tracking to guarantee the highest quality, most dependable microinverter solution. APsystems microinverters are designed to last as long as solar modules, which have an average lifespan of 25 to 30 years. Most solar inverters have a lifespan of 10 to 15 years. APsystems stands behind its testament to quality and its product by offering warranties that go from 10 to 25 years.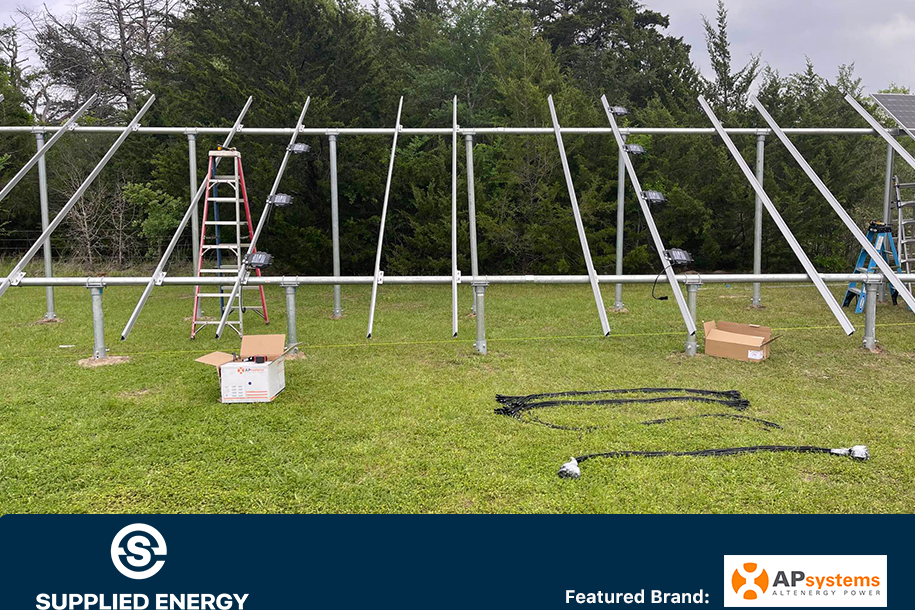 Get Started With Just Three Components
The APsystems microinverter solution is made up of three key components:
APsystems microinverters: APsystems has a proprietary chip-based architecture that ensures maximum efficiency and allows for easy programming to any grid profile.
Energy communication unit: The APsystems Energy Communication Unit (ECU) gathers and relays solar system performance data in real-time, showing installers and owners exactly how each PV system panel is performing.
Energy monitoring and analysis (EMA): To ensure the highest system output, the EMA provides round-the-clock performance data through any web-enabled device so installers and owners can see performance anytime, anywhere. This advanced software detects and alerts installers and owners to performance issues.
Installer loyalty program or not, APsystems is the way to go when it comes to microinverters. But from now (August 2023) until the end of October 2023, there's an extra perk for installers by joining the loyalty program. Register here or contact us to include APsystems and register your next solar project.