Pegasus Solar: Save Hours on Roof Mounts with the Pegasus Rail System
Looking for the perfect rail for solar roof mount systems? Pegasus Solar is the best solar panel racking system. Installers save hours on the roof with Pegasus and homeowners maximize their investment in solar. A few of the key things we love about Pegasus include tool-free splicing, lifetime wire management, one clamp as the mid- and end-clamp, one ground lug per array, and instant bonding panel-to-panel and row-to-row. At the risk of sounding like a cliché salesman, that's not all.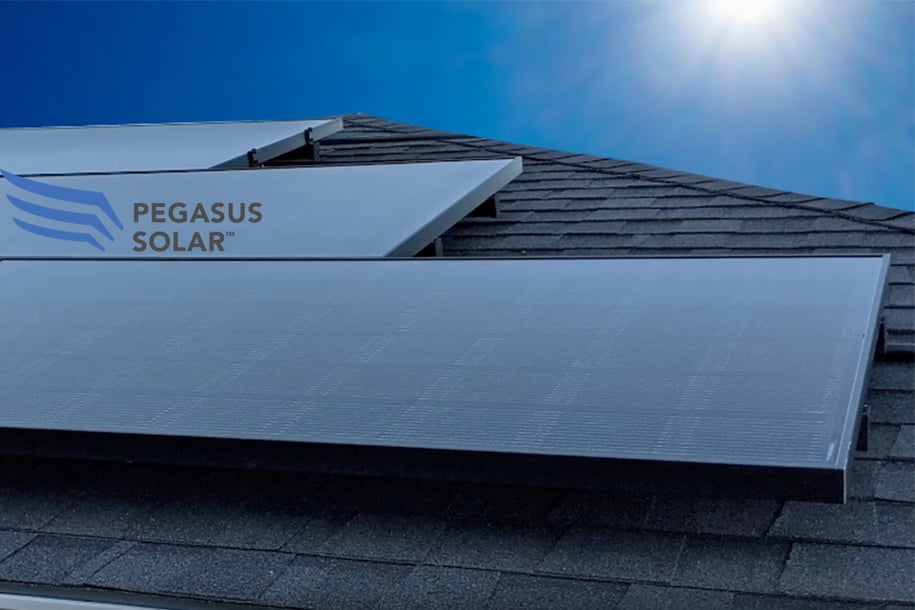 Pegasus Makes Everything About Solar Rooftop Installation Easier and Better
Pegasus Product Highlights
There are a lot of reasons to love Pegasus, but here, we'll dive into a few that sold us on the product for our installers and their homeowners.
There's only one 1/2 inch socket needed to assemble the whole system, so installers only need one tool to get the job done.
Rail comes standard at 7 ft. While 14 ft. rail is available, the 7 ft. allows for more precision, less waste, and simplified transportation. For a 10kW system, everything can be easily loaded onto one pallet.
Nothing hangs outside the end of the modules. With hidden end clamps that allow installers to flush cut the rails, the railing ends where the modules do for the cleanest look.
Say goodbye to zip-ties. Not only is the rail size better and more efficient at 7 ft., all wires run inside the rail. This eliminates the need for an excess amount of copper and makes for a higher quality, more organized-looking installation.
With a 25-year warranty on all components, the Pegasus Rail System is designed to outlast the roof it sits on.
Pegasus CUSTOMER SUPPORT
Pegasus has an online resource library filled with training-focused videos. And for the first installation done with their product, they'll come right alongside installers on the roof. With a two-week to one-month notice, their install trainers will show up just about anywhere we ask. Another option for training with Pegasus is their mobile training trailer; available to come to any one of our locations in Illinois, Georgia, Texas, or Oklahoma.
There's also a Customer Portal Design tool on Pegasus' website, available to Supplied Energy customers. Of course, we'll include everything needed to quote and install the system if our design services are used.
To learn more about the Pegasus Rail System, check out our product introduction and online training webinar led by Pegasus' VP of Sales and their Field Support Manager.
Ready to make the switch to Pegasus? Request it for your next job, and we'll get you a design.