OptConnect: Connectivity for All Things Solar
Solar monitoring and connectivity is truly not a problem with OptConnect, the latest brand added to the power products we carry. OptConnect offers instant connectivity for inverters, data loggers, trackers, or any other component of clean energy equipment. As a plug-and-play solution, OptConnect empowers solar installers with simple connection hardware for both residential and commercial solar array installations.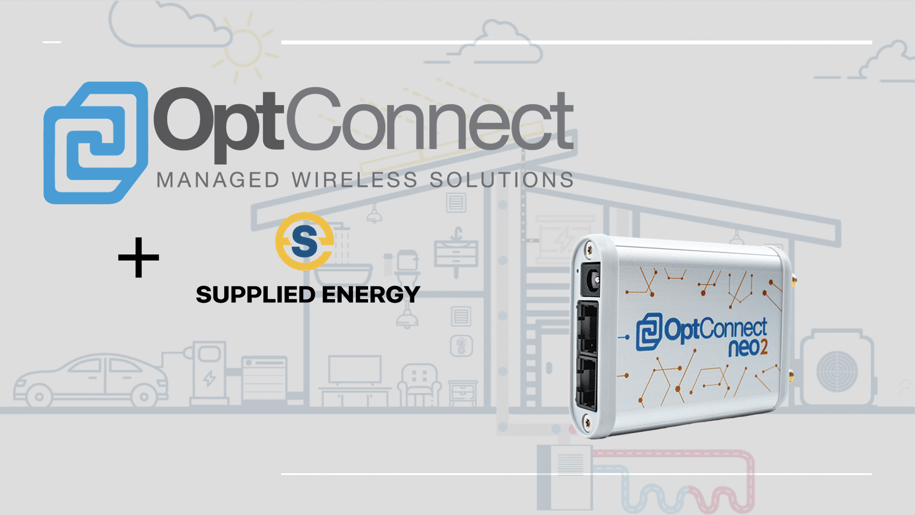 About OPTCONNECT'S SUPPORT AND PRODUCT
SIMPLE, RELIABLE SOLAR CONNECTIVITY
We don't carry and promote just any product. There are always benefits and use-case experiences that make what we sell stand out from other product options in the solar industry. It's no different with OptConnect. From simplicity – honestly, our favorite feature – to over a 99 percent uptime with 24/7 support, OptConnect is the best solution for ensuring a solar system stays connected and continues reporting necessary data. With primary connectivity through Verizon and backup through AT&T, OptConnect users almost never notice or experience downtime. Here's a breakdown on some of OptConnect's top features and capabilities:
OptConnect Summit: No matter how a solar installer operates their business, OptConnect Summit is there to support you at no extra cost. Summit is a dashboard tool that shows every single installation you've done. OptConnect devices check into Summit every 30 minutes for "health checks" to provide analytics like usage history, signal strength, and carrier sessions. Within Summit, you can sub-organize so one customer with multiple OptConnect systems could view only their metrics in one place.
Simple, Fast Deployment: As soon as you unbox the OptConnect device, it's ready to start communicating. Supplied Energy installers have already deployed these in the field and we've heard first-hand that it's incredibly easy to install and set up. The OptConnect device is the size of a small cell phone and can be mounted almost anywhere as long as it's in a weather-proof enclosure. OptConnect most often sees the device mounted in the control box with the antenna secured on the outside of the box by bolt or magnet. As a demonstration to durability, the antenna is IP67 rated and the device is IP64 rated. As an example, an installer piecing together the system deals with the following:



Real-Time Monitoring: OptConnect's Support Team monitors connections around the clock and is ready to tackle carrier outages immediately. Outages are identified by OptConnect before carriers, like Verizon or AT&T, usually even notice. OptConnect devices shield customers from outages by utilizing an alternate carrier when the Support Team notices an issue. Because of this, most users of OptConnect don't even notice an interruption. OptConnect's Support Team is your single point of contact for all connectivity needs. Support personnel can be reached within 60 seconds and is located in Utah.

Flexibility: You don't have to monitor the device using Summit. The device can merely provide the conduit to the Internet for anything out there. The device itself doesn't have WiFi – it operates over cellular networks with no WiFi signal. It has a 5-volt DC power supply provided with a standard 120-volt plug. The unit itself has two ethernet ports on it but it is a full router. If you wanted to plug a switch into it with multiple ports on it, that can be done. OptConnect has APIs so you can integrate with all the different platforms that are out there. Many companies aggregate the data from Summit and push it into another dashboard they might be using.


Through OptConnect, Supplied Energy offers one-, five-, ten-, and fifteen-year data plans that can be rolled into the overall cost of the installation to qualify it for the federal tax credit.
To learn more about OptConnect's product, neo2, and its capabilities, check out the webinar recording below. Other helpful resources include:
Ready to use OptConnect on your next project? We offer free solar PV system designs. Just let us know you need OptConnect's solution, and we'll include it.