GoodWe: Reliable, Quality Inverters and Energy Storage Solutions
We're excited to announce that GoodWe is now part of our power products line-up. GoodWe is the inverter and energy storage solution for installers and end-users looking for readily available products that are reliable. With high energy storage capacity and a robust warranty offering (10 years standard with buy-up options), GoodWe is the solution for more bang for the buck coupled with world-class support.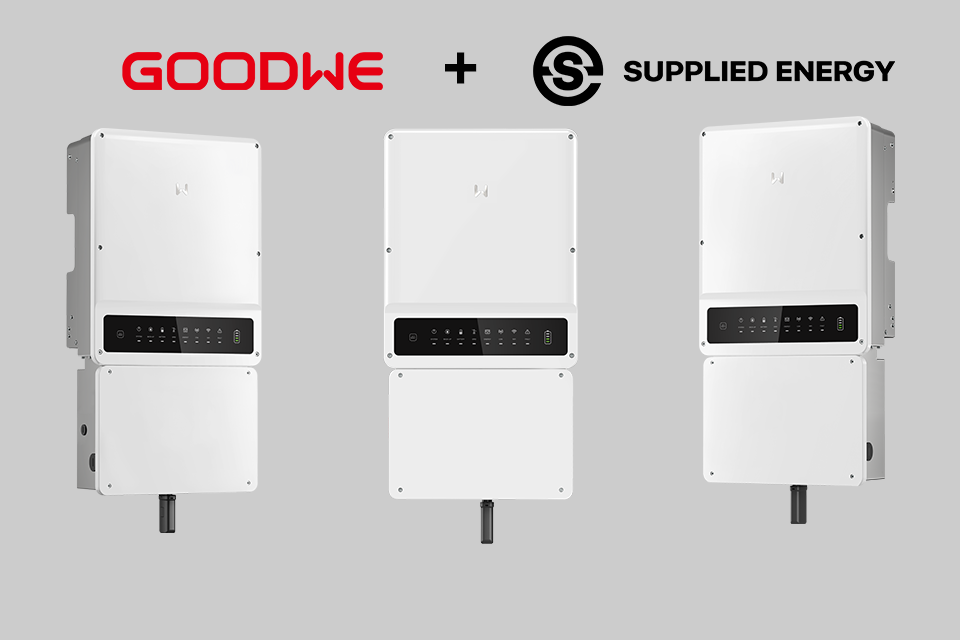 About GooDWe Customer Support and Products
GoodWe Customer Support
Before we dig into some of the technical nitty-gritty aspects of GoodWe, let's look at the level of support the company offers. As a distributor that aims to be a true partner with our installers, we always offer on-site job training or remote support, especially whenever an installer is working with a new brand. So, how is this relevant to GoodWe? They offer this directly to installers, so we'll still be there for you, but GoodWe will be, too. Here's a quick breakdown on the GoodWe tiers of customer support:
Quick Start Program: On the first install, GoodWe schedules one-on-one time to walk you through how to use the app, how to navigate the monitoring system, and from start to finish, execute the first commissioning. This lasts for about an hour.

Tier One: Global support. After installation, or during any installation, if you're running into issues, GoodWe will assist over the phone. This network is robust, so you won't spend a ton of time on hold. But, if the issue is more complex, you'll get transferred to tier two support.

Tier Two: Tier two support is located in Denver, CO. This team is part of the Quick Start Program, so you'll likely have talked to them during that process. They'll help you through any complex troubleshooting that might come up.
Most importantly, it's a white-glove approach to support – something we place the highest value on at Supplied Energy.
GoodWe Inverters Available
A-MS Series: The AM-S is a PV-only inverter. The "A" stands for it being an America-only, UL-listed inverter, and the "MS" stands for medium solar, as a nod to the range the inverter covers, 5 - 9.6 kW.
A-BP Series: The A-BP is a battery-only inverter with the "BP" standing for battery-powered. This can be used for AC coupling if you're retrofitting a system. This inverter gets its power from the battery only.
A-ES Series: This is the hybrid inverter, essentially combing the A-MS and A-BP into one. The "ES" stands for energy storage. It can take and store energy from the PV system or the grid and use it for backup, time-of-use, etc.
WHAT WE LOVE ABOUT GOODWE
After experiencing some installs with our customers first-hand, here's what stands out about GoodWe to us from an installation perspective:
Sleek and clean-looking
Multiple pre-drilled knockouts
User-friendly set-up with no issues connecting to WiFi
The legend is conveniently located on the side (so you know what the indicator lights mean)
There's a 4G option easily installed for those sites without internet
Systems come with either Tigo or APS transmitters built into them for rapid shutdown options on roof mounts saving the installer money and time
To learn more about these inverters and GoodWe as a whole, check out our webinar led by GoodWe's GM/Country Manager and Technical Sales Representative.
Ready to use GoodWe on your next job? We offer free solar PV system designs, including inverter selection.